Aveda Colorist, Kelsey of Level Salon Spa, shares her transitional methods of taking her favorite blondes into the fall.
A lowlight is a simple, subtle way to break up any solidness you may be feeling from excessive highlights to maintain that beachy summer blonde. Lowlights are an easy way to transition to a darker blonde, without losing all your brightness. It's also an easier way to bounce back to your bright summer look.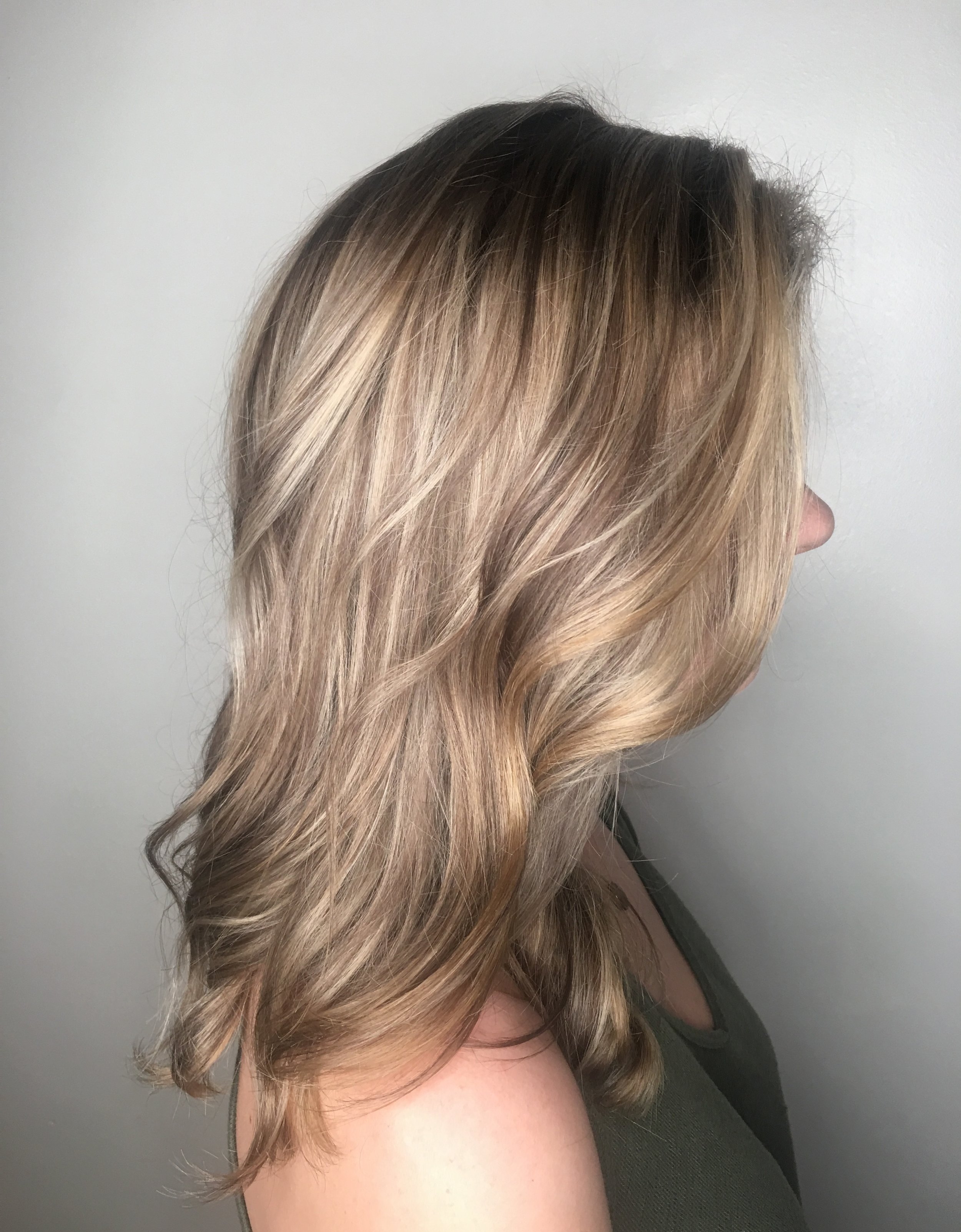 Root shading is taking your root color and pulling it down throughout your blonde. This will seamlessly blend your bright blonde pieces, and your darker root for a more natural looking grow out. The longevity of a root shade is what makes it worth it. This purposely grown out look will last you from Thanksgiving to New Years!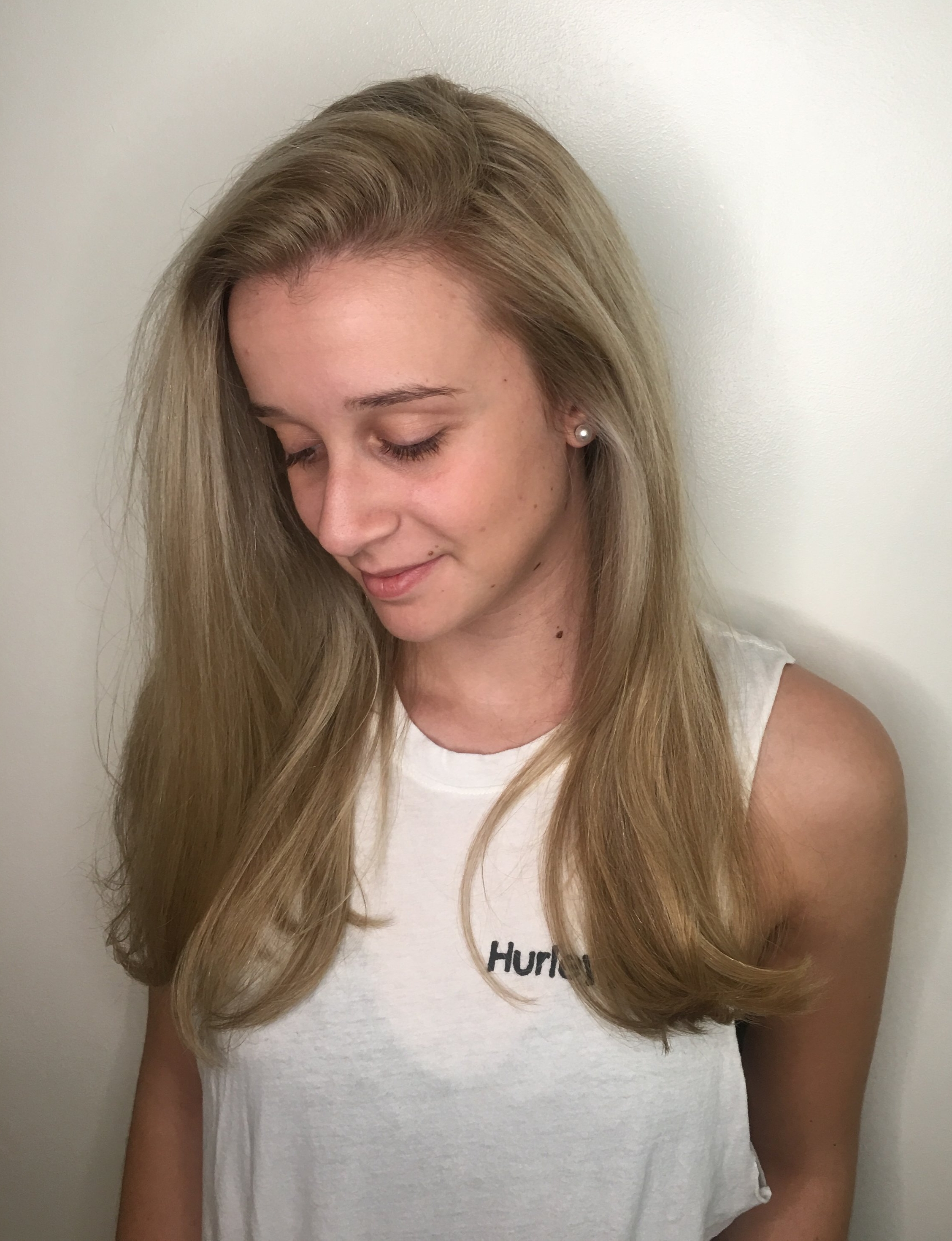 Trying a tonal change can revamp your summer blonde without any commitment. If you're not ready to commit to a darker look, this quick process will change you from bright icy, to a warm golden. Toning generally lasts six to eight weeks. This makes it a lot easier for you to jump back into your icy look when summer rolls back around.