Aveda Colorist, Caitlin, at Level Salon Spa reveals the newest trends in brunette hair color. Make your brown shine and pop like never before.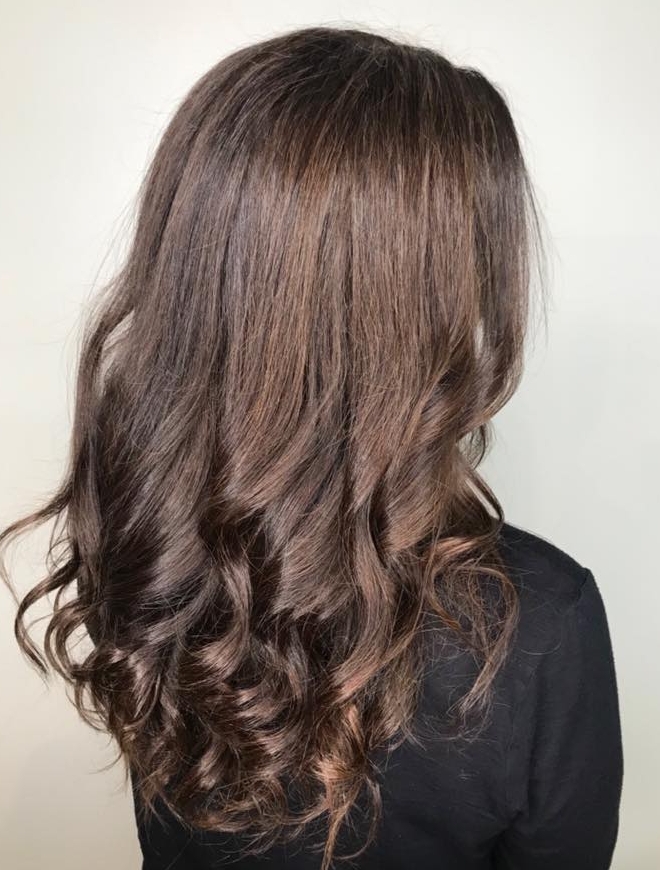 A rich, warm chocolate is perfect to warm you up for the holidays. Depending on your preference, you can either go with a golden or a darker toned chocolate. Changing the tonality of your hair is an easy way to make a change without fully committing to a new color.
Ginger is the Spice of Life
Reds are such a beautiful way to spice up your look. Whether you opt for a soft, subtle auburn or a bold cranberry red, you'll be sure to turn some heads. There are so many different types of red, so make sure to show your stylist exactly what you like!
If you're going for something fun, look no further than violet red. This is a great option because it incorporates the fun-factor of purple tones while staying wearable and work-appropriate. There are lots of options here, depending on how red or violet you want to be!